Since 2006
For the past 30 years Mikelatos Family and Scandinavia restaurant-bar, are synonymous with hospitality and delicious homemade food.
Who we are
The establishment owes its name to the adventures of the family patriarch Nikos who left the island in the 1950's to work as a cook on norwegian ships. He, at times with his wife Reggina, travelled all over the world.
Coming back to Kefalonia, he founded this restaurant and called it Scandinavia as he worked hard for years in Norway.

Despite the name, at Scandinavia you will only find authentic Greek food, traditional menu, homemade recipes and vegetarian food.
The service is excelent and nothing will be missed from your table.
And as the night rolls in, at the restaurant's bar you will enjoy exotic cocktails, dancing until the early morning hours.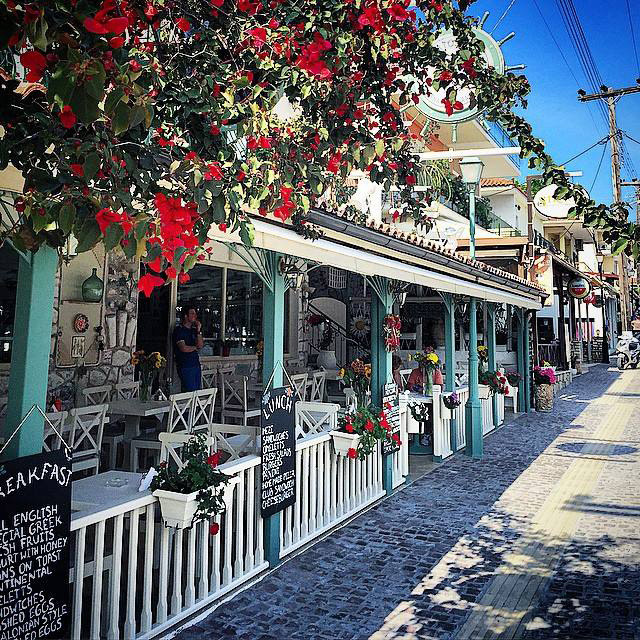 Why choose us
Skala's oldest established restaurant

Family kitchen

Special enclosed section for non-smokers

Open 7 days a week from 8:00am to 1:00am

Serves breakfast, lunch & dinner

Local dishes & wines

Vegetarian menu

Children's menu

Take away available

Wedding parties (on demand)

Birthday cakes (on demand)